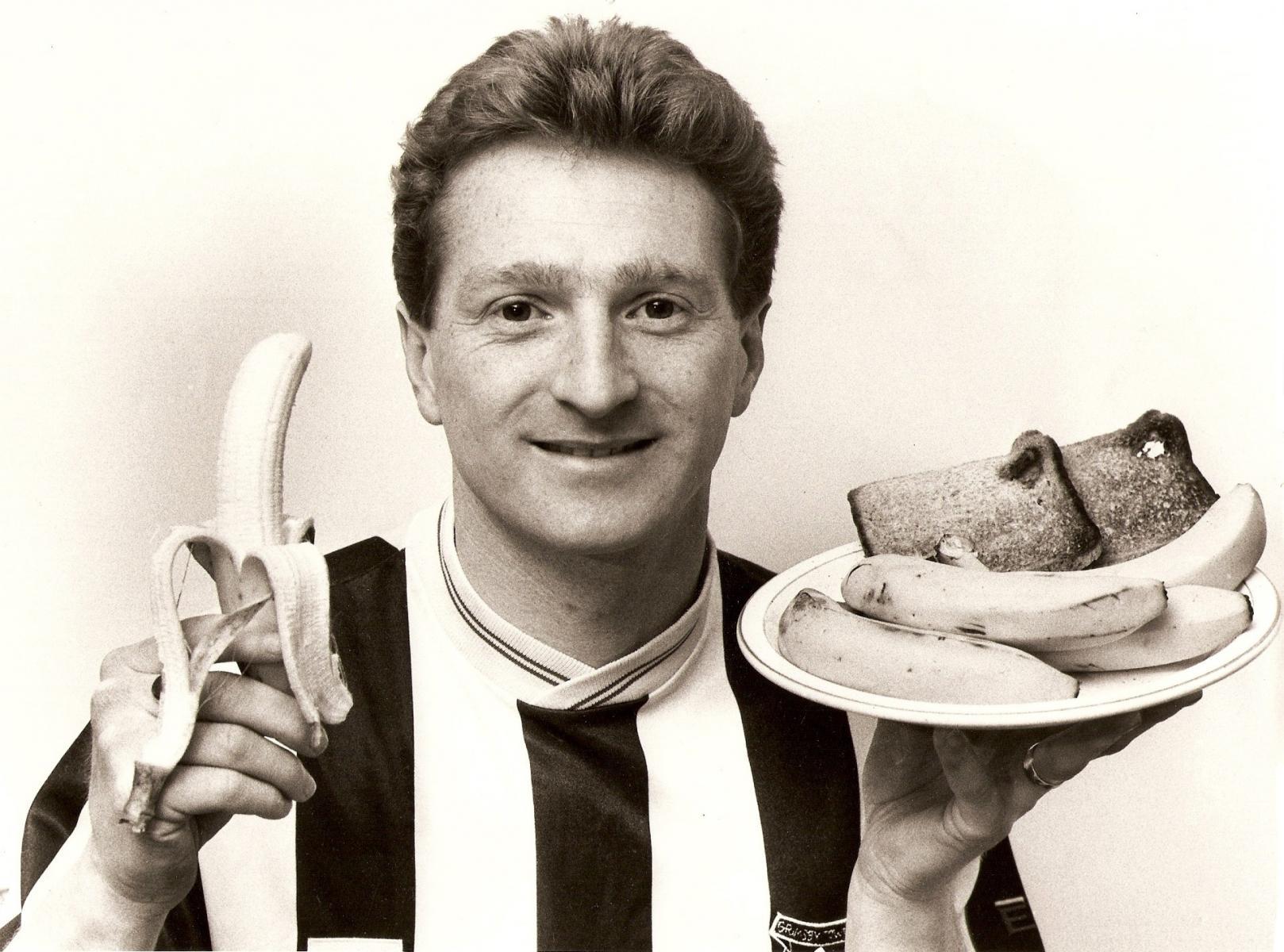 With the World Cup in Brazil kicking off this week, top former Everton player, Neil Robinson claims that our team could stay even fitter and stronger on an exclusively plant-based diet. There'd be no problem with the England team getting their 7-a-day with Neil Robinson's unique nutritional advice…
Most people could be forgiven for having serious doubts, but as ex-Everton FC player Neil Robinson has been showing in his tour of the UK this year, a 100% plant-based diet is actually beneficial to his longevity and well-being without undermining his fitness and performances. However, Neil was the first player to demonstrate that a vegan diet could actually be an aid to being a professional football player at the top level – he was always one of the fittest at all his clubs. And now, he claims that the current England Team could benefit from adopting this type of diet too.
Neil states, "Over the past year, I've been speaking about a vegan plant-exclusive lifestyle and have been doing live demonstrations of my muscle and strength-building smoothies, which are not only nutrient-dense but also extremely tasty. I think that The World Cup team would get great benefit from adopting this kind of diet. For example my Alkaline Sports Recovery Smoothie includes Yaoh De-Hulled Hemp seeds for iron, essential minerals and omegas, and Kale which is rich in protein and a great anti-inflammatory."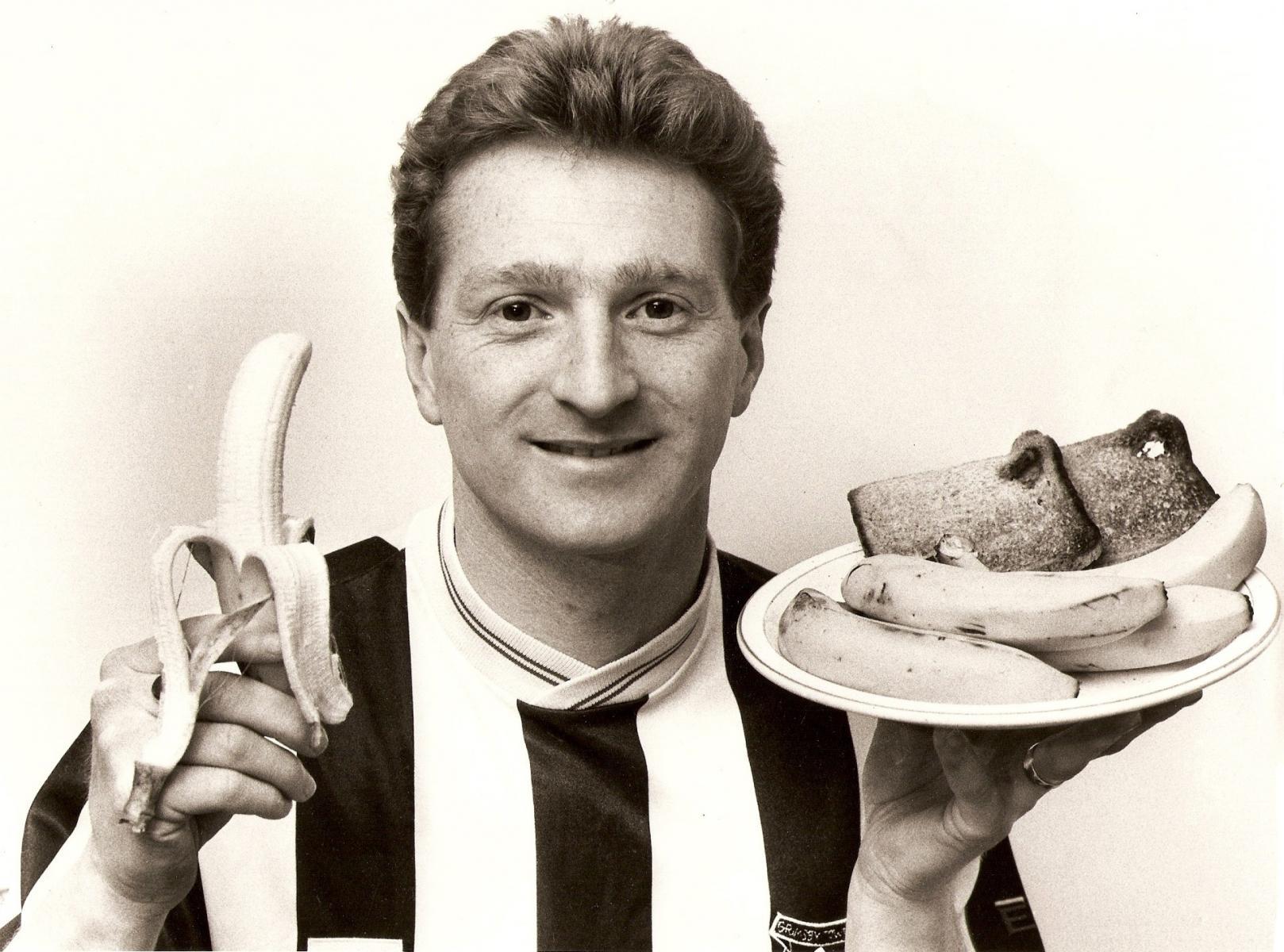 Neil was born in Liverpool and holds the record of being the player born closest to Everton's home stadium Goodison Park. He became veggie at age 13 for ethical reasons, and 4 years later signed as a professional footballer for his beloved Everton. After moving to Swansea City FC in 1980, Neil extended his moral stance for animals by becoming vegan. Neil was the first player to demonstrate that a vegan diet is highly beneficial for professional football players at all levels. He retired from professional football in 1990 and stayed vegetarian and then vegan throughout his entire professional playing career. Today Neil is still passionate about his vegan lifestyle and its promotion to everyone on the planet including the World Cup team. To find out more about Neil and his upcoming projects, visit neilrobinsonvegan.com
Thanks to sponsorship from VegfestUK – organisers of some of Europe's biggest and best vegan festivals – Neil has been touring the UK in 2014 and sharing his insights on fitness and health at various vegan festivals in the country. The highlight of his tour takes place in September when he gives a talk and cookery demo at VegfestUK London. Billed as one of Europe's flagship veggie food festivals, it's a must-visit by many foodies, veggies and meat-reducers across the country. It has everything for everyone, from superb cuisines and excellent shopping options from around 200 stalls, to captivating live entertainment from comedians such as Andrew O'Neill (Never Mind the Buzzcocks), musicians and kids activities with Sarah-Jane Honeywell (CBeebies), on top of health and lifestyle information from nearly 100 talks and cookery demos from ITV Daybreak's Amanda Hamilton. It also features top vegan athletes like strongman, Patrik Baboumian and famous North Pole marathon runner, Fiona Oakes
The VegfestUK organisers added, "We're absolutely thrilled to invite such a vegan role model as Neil Robinson to speak at VegfestUK London this year. Neil's interesting background is very easy to relate to for a lot of people who wish to be physically strong and highly achieve on a sporting level. Many realise the benefits of eating more plant-based foods and less animal-based foods but are not doing that largely because of resistance to lifestyle change and also cultural beliefs, and one common myth is that athletes require plenty of steak and whey protein to stay at the top level. By playing top-flight football on a vegan diet, Neil's made a mockery of these beliefs. His highly accessible talks and smoothie demos will show that it is in fact very achievable for everyone, not just footballers, to stay fit and healthy on a meat- and dairy-free lifestyle."
VegfestUK London kicks off on Sept 27th 28th, at Kensington Olympia West Halls (London W14 8UX) – see london.vegfest.co.uk for more details.