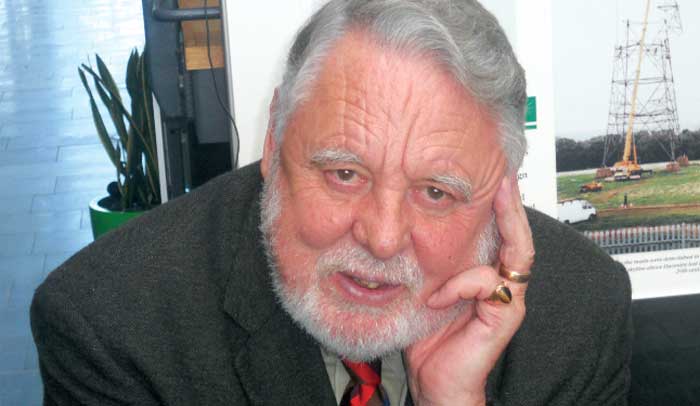 Terry Waite, the one-time Archbishop of Canterbury's envoy who was held hostage for nearly
five years in the Lebanon, has written a personal letter to children at a Padiham School.
Mr Waite, who was captured in Beirut when trying to get hostages released from the Islamic Jihad Organization, was responding to letters that pupils at St Leonard's Church of England Primary School had sent to him after studying his time in solitude, often shackled with his eyes covered.
His letter told the children: "During the time I was a hostage I did not have anything to write with and so I had to write in my head. By this I mean that I had to make up stories in my imagination and tell them to myself.
"I was very glad that when I was at school I read a lot of books. I loved reading and years later when I had no books I could remember many of the stories. I hope that you will read as many books as possible. I would not like to think any of you will be taken captive as I was but when you are older you will be very glad that you learned to love books when you were at school.
"One day, someone in your class may become a writer. You never know. I never thought I should write a book but now I have written five."
The Year Four children wrote letters to God as if they were Mr Waite while a hostage, identifying some of his experiences such as isolation, being chained up, and never knowing if release would come.
Grace wrote:
"I get chained up for 23 hours and 57 minutes every day. But I stay calm and have faith no matter what. At the moment I feel very bored and confused and I can't believe that I only get to go to the toilet once a day."
Scarlett wrote:
"I don't know why I am here or what they are going to do with me. I found a gun in the bathroom but I gave it to the guards."
And Tiana wrote:
"I am so lonely and bored of waiting for them to let me out every day. They put a gun to my head and then said, 'No, not today,' but that day will still come. I just thank you for helping me to keep calm."
Claire Pilkington, the teaching assistant who led the group of six children, said: "The pupils worked hard and seemed to grasp many of Mr Waite's problems and wrote with great understanding."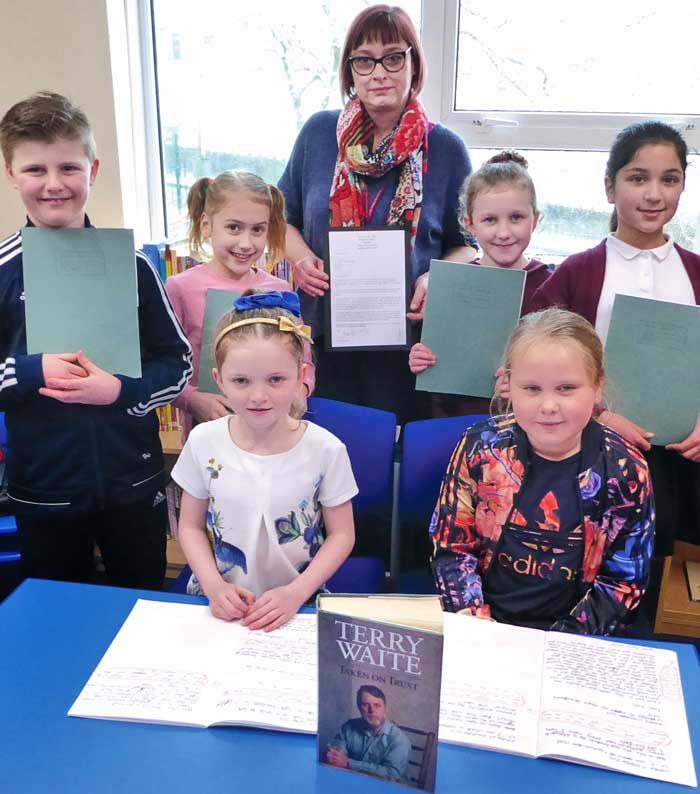 Mr Waite concluded his letter by apologising for not being able to visit the school because of his many commitments, but reminded the youngsters: "Life can be very hard for some people and everyone has some difficulties during their lifetime. God will help you in one way or another. Everyone in your class will at some time be upset. However, always remember that God is a God of love and will support you in ways that perhaps you never expected."
Beverly Holmes, head of the school, said: "It was a wonderful surprise to receive the response to the children's letters. It not only thrilled the children but showed how worthwhile it is to study some of the difficult situations people face in the world and to respond in our own way."